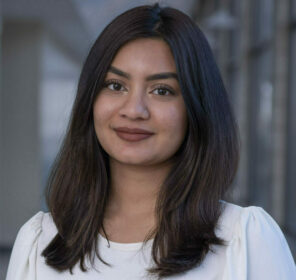 Shayan Chowdhury
Maternal and Child Health Intern
Shayan Chowdhury is a Maternal and Child Health Intern who has extensive experience in public health research, program planning, and evaluation. Her main research interests include disparities among Black mothers, and the health inequities parents worldwide face. Shayan will collaborate with the WTEP team to raise awareness of discrepancies in maternal health policy, promote relevant campaigns, and educate the public on resources and interventions that can be implemented to improve overall maternal health outcomes.
Through her immersing work experience as a contact tracer for the COVID-19 pandemic, Shayan has had the opportunity to collaborate with a diverse group of individuals with various needs. For example, she provides COVID-19 resources such as tests and vaccines to individuals of low socioeconomic status and people without a home to ensure they feel safe in their community. Partnering with these communities throughout Georgia motivated her passion for improving minority health and reaching racial equity within healthcare.
Shayan has always had a calling for health promotion and public health as it not only impacts the health of one person, but it impacts the greater good of the community and overall population. Supporting expectant mothers during and after their pregnancy is critical in creating a healthier world for everyone.
Shayan earned her Bachelor of Science in Public Health at Georgia State University. While studying there, she took an introduction course to maternal and child health and was intrigued immediately. She is currently a graduate student at the University of Georgia, pursuing her Master's in Public Health with a concentration in Health Promotion and Behavior. She is also completing a certificate in Gerontology as she finds learning about the end of life is just as crucial as the beginning. With this degree, she hopes to pursue a career in maternal and child health to improve the maternal health outcomes of mothers during their pregnancy and throughout their lifetime.