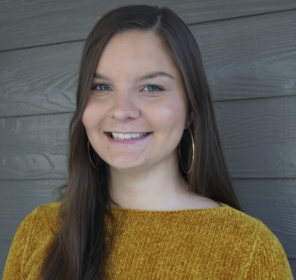 Sophia Pérez
Maternal and Child Health Fellow
Sophia Pérez is a Maternal & Child Health Fellow with the What to Expect Project (WTEP). Sophia first came to WTEP as an intern through the Graduate Student Epidemiology Program of the Association of Maternal and Child Health Programs. Sophia's current role at WTEP is in the expansion of the WTE Basics program.
Sophia has a wide range of professional experiences which contribute to her work with WTEP. Involvement in skill-building with underprivileged children, minimizing the impact of grief in long-term care homes, community organizing, teaching little ones trapeze, and working to advance maternal and child health all attest to Sophia's passion for helping others. This passion is certainly expressed in her work at WTEP. Sophia's other relevant skills are data processing, coding, and analysis as well as intervention development and implementation. With exceptional training and even more heart, Sophia uses an evidence-based approach to enhance the well-being of the populations she serves.
Sophia studied at the University of Georgia, where she earned her Bachelor of Social Work. In May of 2022, she will receive her Master of Public Health with a concentration in Health Promotion and Behavior from the University of Georgia. With this degree, she hopes to continue working in the maternal and child health field to support families in increasing their quality of life.