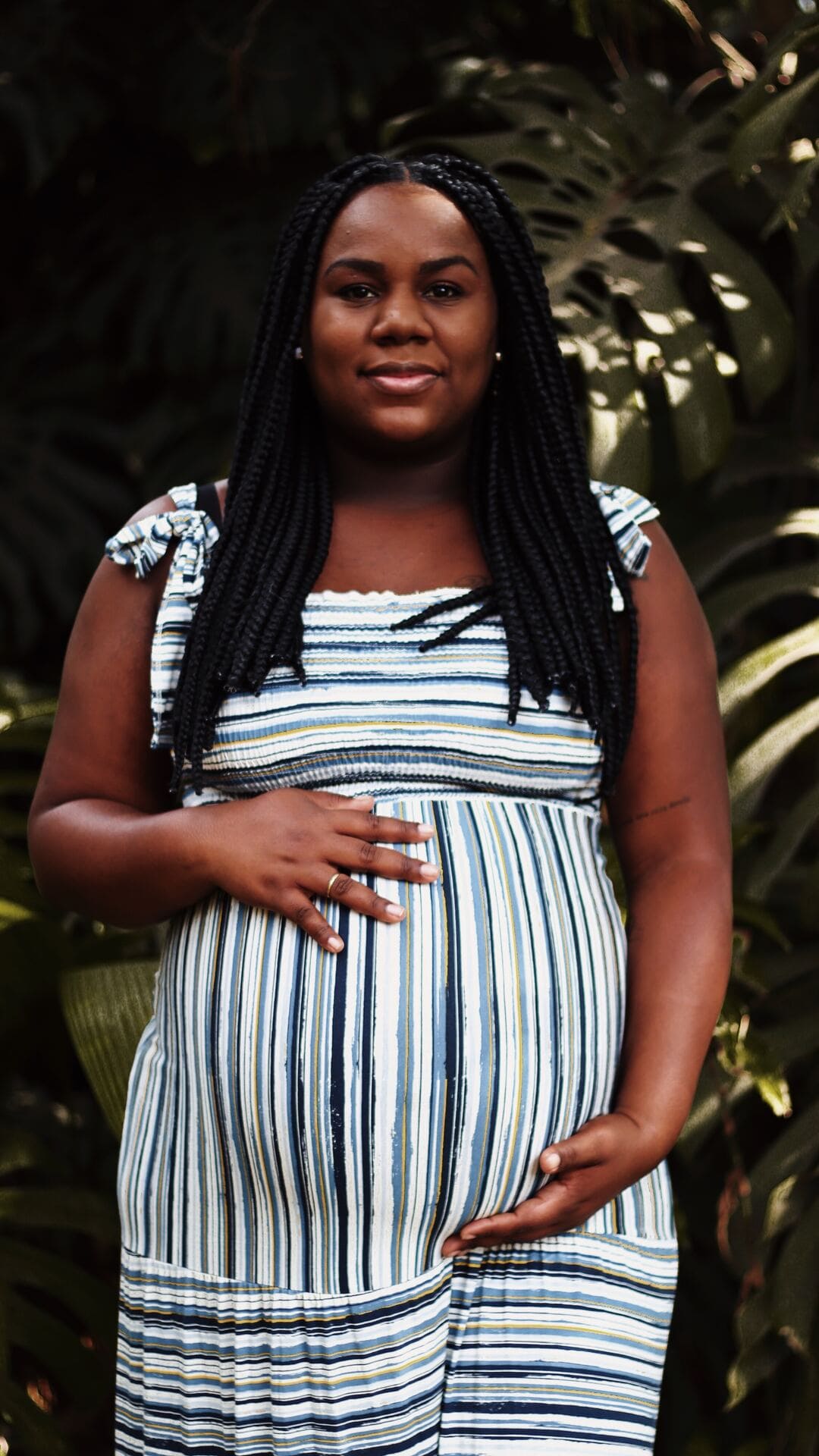 Celebrating Black Maternal Health Week
April 12, 2023
3 Min Read
It's time to end our nation's shameful crisis of preventable Black maternal death. It's time to: Advocate, Activate, Educate and Legislate.
The U.S. has the highest maternal mortality rate out of all high-income countries – and rates are rising. Over 80% of all pregnancy related deaths are preventable.
Black women are currently 3 times more likely to die as a result of a complication of pregnancy, birth, or postpartum (CDC). With Multiple factors contribute to these disparities, such as lower quality healthcare, structural racism, and implicit bias from healthcare providers, and underlying chronic conditions. This is unacceptable.
Healthy futures start with healthy beginnings — and that starts with healthy women receiving the respectful, responsive, quality, nurturing reproductive healthcare they need to plan healthy pregnancies when and if they choose. Yet Black moms disproportionately lack access to vital reproductive care and they are subject to bias in the care they receive. Too often, they aren't listened to, aren't heard, aren't taken seriously, aren't cared for, leaving them vulnerable to life-threatening complications. The increasing restrictions on reproductive care continue to increase risks for Black women who cannot access essential care.
We can no longer stand by as Black moms die just because they didn't receive the respectful, responsive, nurturing care that is every mom's birth right—and that is our collective responsibility to ensure.
Tell Congress how to protect Black moms:
Extend postpartum Medicaid coverage to one full year after birth in every state.
Close the Medicaid coverage gap and ensure a continuum of care before, during and after pregnancy.
Support those who support Black moms by investing in a diverse workforce of midwives, doulas and mental health professionals.
Innovate to bring vital maternal healthcare to underserved areas, including maternity care deserts.
Reverse restrictions on women's reproductive care that impact Black women most.
Establish evidence-based practices and mandate Maternal Mortality Review Committees.
Here are some policies that you can support:
Postpartum Medicaid Expansion: Mandatory and permanent postpartum Medicaid coverage for one year fills a major coverage gap in Black maternal health during the crucial postpartum period.
The Black Maternal Health Momnibus Act: includes historic policies and investments in Black Mamas, families, and systems of care. The Momnibus invests in community-based organizations and the perinatal workforce addresses social determinants of health and the effects of climate change, promotes representative Maternal Mortality Review Committees and maternal mental health equity, and more.
Go to whattoexpectproject.org/local-representatives to send an email to your elected officials urging them to support legislation aimed at increasing access to lifesaving maternal health care and ending preventable maternal deaths.
"We can no longer stand by as Black moms die just because they didn't receive the respectful, responsive, nurturing care that is every mom's birth right—and that is our collective responsibility to ensure. It's time to stop accepting the unacceptable and start preventing the preventable. To advocate, activate, educate, and most of all, legislate, so that every Black mom can deliver a healthy beginning and healthy future for herself and the baby she loves." Heidi Murkoff, Founder of What To Expect Project and Creator of What To Expect
Latest from What to Expect Project