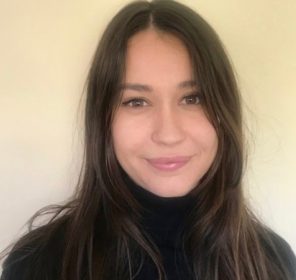 Claire Lorenzetti (she/her)
Sr. Policy and Program Associate
Claire brings experience in advocacy, research and policy across a range of sectors aimed at delivering services to those in need from a global, domestic and local perspective. This includes a particular focus on maternal and child health, food security, poverty eradication, environment and gender equality issues in the U.S. and globally.
Most recently, Claire worked at the Hunger Project where she led a variety of efforts, including collaborative research on sustainable international development and advocating on Capitol Hill for maternal health, food security and other priority areas. In this role, she also developed special initiatives, content and supported relevant policies to amplify impact, expand awareness and deliver results.
‍
Claire has actively engaged in a range of activities aimed at helping underserved and vulnerable groups by providing critical information, resources and tools to empower populations and bring about positive change. She brings a collaborative approach to her work, engaging in active listening and elevating different perspectives and diverse voices.
‍
Claire studied at the University of Maryland, College Park where she earned her Bachelors' degree in Sociology. She used qualitative and quantitative research methods to analyze and study populations around the world. Her studies focused on cross-cultural differences in women, and strategic public policy choices aimed at protecting vulnerable populations.