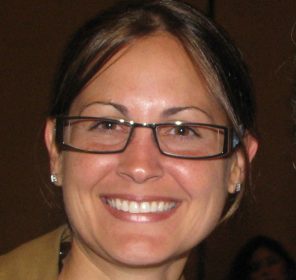 Annie G. Toro, JD, MPH
President and Executive Director
Ms. Toro has worked in the field of policy for over 25 years. She has held senior management level positions at various widely recognized and leading health entities. She is currently President and Executive Director of The What To Expect Project. Prior to being appointed to her current role, Ms. Toro worked at the U.S. Pharmacopeial Convention leading their International Regulatory Policy and Advocacy work and serving as lead expert for global health - working closely with a range of stakeholders, including the UN and key multilateral agencies, as well as private sector and policymakers. She previously served as International Medical Corps' Senior Advisor, leading all global health and nutrition policy and advocacy efforts across the organization's global programs impacting more than 30 countries, on 4 continents and staff and volunteers of over 8,000.
Throughout her career, Ms. Toro has worked on a wide range of issues – with a longstanding career impacting domestic and global issues, including maternal and child health; HIV/AIDS; tuberculosis; malaria; mental health and substance abuse; family planning and reproductive health; global health security; water, sanitation and hygiene; nutrition and food security; women's health and rights; health disparities; occupational health; non-communicable diseases; violence prevention; environmental health; food safety; emergency preparedness and response; workforce development; school health; immigration; housing; poverty; and health and education funding. Ms. Toro served as Democratic Staff Director at the U.S. House Financial Services Committee Subcommittee on Oversight and Investigations, and also as Senior Legislative Counsel to U.S. Representative Luis V. Gutierrez. She has also held positions at the World Health Organization and the Organization of American States, among others.
Ms. Toro has earned numerous recognitions and awards, and has served on many leadership roles throughout her career.